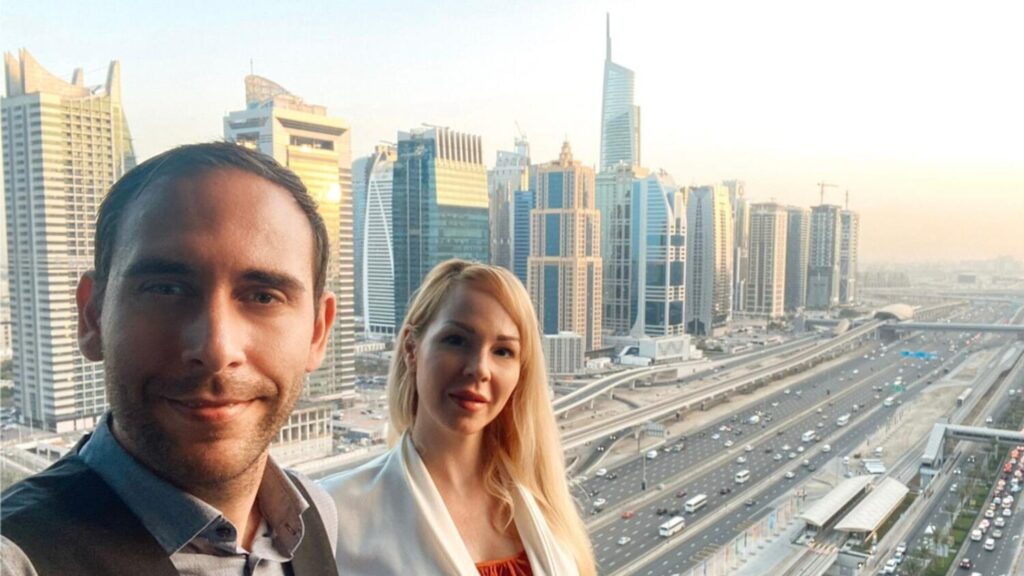 Many of us are quite familiar with both of them as exceptionally outstanding LinkedIn specialists. This couple has moved to Dubai to establish LinkedInSuperPowers in the Middle East so that they can guide corporations as well as individuals to achieve their personal main objectives through this platform's effective utilization.
7 years ago in 2014, this couple founded LinkedSuperPowers. They are fortunate enough to see a very considerable growth of the company and this led them to launch 3 more offices of LinkedSuperPowers across the globe. Recently, their firm is also running its operations in New York, London and Athens.
LinkedSuperPowers is all set to step into Dubai so that they expand their venture to the place. High-profile Middle East-based clients of the company shall get the best professional assistance from Dennis, Emily, and their team. LinkedSuperPowers, which is already very popular on Social Media with over 3 million followers, has served thousands of corporate and tens of thousands of individuals including executives at corporations such as Bloomberg, Philips, Google, Nokia, Microsoft, Amazon, and IBM.
The media has never ignored such a brilliant job executed by both husband and wife as well as their team. We've already seen the couple in publications i.e. Entrepreneur, HuffPost, CBS, Fortune, CNN, and Forbes, not to mention covers on multiple magazines. They now have arrived in the UAE to help individuals and companies unleash their own superpowers online!
According to a company's spokesperson, "We really feel proud of reaching this point of success and wishing to open more offices across the world. This region's potential is making both Emily and Dennis very excited to be here." From grabbing investors to getting further clients, recruiting the best candidates, and landing a better job opportunity, LinkedSuperPowers is most definitely going to enjoy a successful operation in the UAE.
Visit: https://linkedsuperpowers.com/

You can find Dennis and Emilyon LinkedIn also:
Dennis Koutoudis: https://www.linkedin.com/in/denniskoutoudis/
Emily Pappas: https://www.linkedin.com/in/emilypappas1/
Source: https://www.khaleejtimes.com/kt-network/globally-recognised-linkedin-experts-dennis-koutoudis-and-emily-pappas-relocate-to-dubai