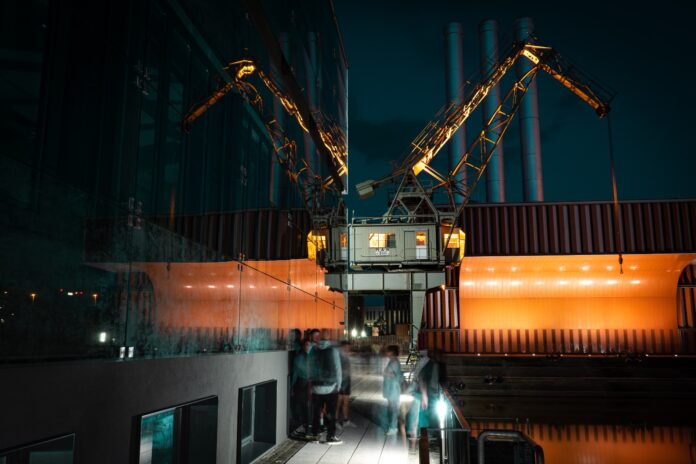 Buying used metal working machinery presents many benefits. You can get quality equipment without breaking the bank while protecting the environment as well. However, there are some challenges that you may face when sourcing metal working machines for sale online. Fortunately, our guide today will address some of these serious concerns so that you get the right choice of metalworking equipment for your workflow. From the implications of your budget to machine details and ROI, these are the most important things to know before you close the deal on any metalworking equipment. 
How long the equipment has been in use for
Buying equipment that's at the tail end of its service life is a bad way to do business. This will give you very little time to generate income, and you may not be able to raise enough ROI to meet the purchase cost. 
However, the considerations may not be the same across the board. Different metal working machinery will have varying service lives, naturally. For instance, a CNC milling machine typically has about 6 years of service in its tank, while lathe machines are much more durable and can have as many as 50 years of service life. 
Nonetheless, the general rule of thumb is to go with metal working machinery that has been in use for at most half the expected service life of that particular equipment. Anything more might not translate to the best return on investment. Another reason to learn about the age of equipment is also to determine if the warranty is still valid. 
Maintenance record of the machine
In addition to how long a metal working equipment has been in use for, determine how well it has been maintained. While one machine may have been in use for longer compared to another one, if it has been maintained better than the newer machine, we always recommend choosing the former. 
Keep in mind that metal working tools don't need to break down to qualify as maintenance. So even if a machine has never picked up an issue before the sale, find out if it has received regular servicing in terms: 
Calibration checks

Worn-out part replacements

Preventative maintenance checks at large
Fortunately, you can easily know if a machine has been well maintained by looking at the logs or maintenance reports, which will indicate the date of servicing as well as its type and the nature of the problem. A machine that has been well maintained will need fewer repairs in the future and therefore makes for a great purchase option. 
Why the machine is on sale
If you're looking to buy metal working machine tools, it's important to also find out why the seller is putting up the machine on sale in the first place. Is it because they no longer require the tool since they only needed it for a short-term project? Or, did they get a new multi-purpose machine that now does that machine's job? Was it because of mechanical failure that you will need to fix at your own expense? Ask all these questions.
The answers can reveal crucial details about a machine. For instance, the nature of the metal working machine's role in the workflow may reveal details about how frequently the seller used the machine. If the seller was only using the metal working equipment for a one-time project, this may mean the machine was used sparingly and there are higher chances it's in near-new working condition. 
Overall, finding out the reason for the sale might help you dodge a bullet or land a great deal on metal working machines on sale. 
Whether there are machine upgrades
It's often the case that some metal working machines for sale will contain refurbishments or upgrades. This may have been necessitated by the failure of a particular machine part or by the seller's need to elevate performance. 
As far as machine upgrades go, you want to find out: 
If the upgrade was necessary or voluntarily done

How many upgrades has the machine received?

The importance or relevance of the upgrade (Can the metal working equipment work just fine without it?)
Some sellers just put upgrades into their machines so they can hike the price and obtain a bigger profit. To avoid this, you want to find out all the information I've described above. 
Moreover, check the market value of the upgrade to know by how much the seller may increase the price to avoid overpaying for the metal working equipment. If the seller painted the exterior, for instance, determine that the increase in pricing correlates with the average expense (according to standard market values) attached to this upgrade.
Hours of operation 
Service operation records will reveal a machine's maintenance history. The hours of operation records, on the other hand, will help you to know how often the machine was run on a day-to-day basis. 
By comparing these two records against each other, you'll be able to know if the machine was receiving adequate maintenance and if it was being operated within proper stipulations or guidelines. 
For instance, if a particular metal working machine was constantly being pushed past its duty cycle or the ideal usage period before it requires rest, this may be a huge red flag. Although the machine may not exhibit any damage yet, this may just be around the corner. 
If there are extra fees involved
Beyond the purchase price, will there be additional costs for the equipment that you'll have to pay? Many sellers are not usually upfront with these, with many buyers only finding out about extra costs after the equipment has been shipped. 
To avoid that, you want to follow up with a seller or industrial marketplace. Some common additional fees include: 
Delivery fees

Handling charges

Tax costs

Payment processing (E.g. using certain payment methods might attract additional charges from your payment service provider)
Sometimes, you may not be able to obtain all this information just from your seller or marketplace. You'll need to do your own due diligence, particularly when it comes to tax costs. In some countries, for instance, you may incur extra tax charges depending on the age of the equipment you ship.  
Get your metal working machinery at Industbay!
When you buy metal working machine tools online, you have to be extra careful. You can however save yourself all the trouble and effort by simply partnering with the right industrial marketplace that has already taken care of some of these important concerns for you, and that's Industbay. Feel free to browse our selection of high-quality, used metal working machinery.